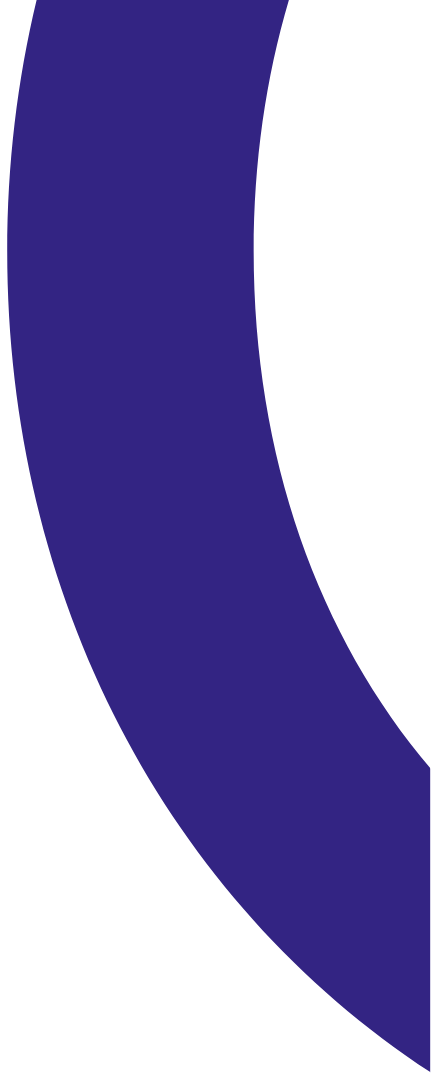 IT all starts here
Set your new
treatment standard
ORACEA® (doxycycline, USP) 40 mg* Capsules
have been helping people achieve clearer skin for
15 years, and they may be the right treatment for
you
CO-PAY
COMMERCIALLY
UNRESTRICTED†
$0
Commercially
restricted
N/A
Simply download the Galderma CAREConnect Card and you may receive instant
savings on your prescriptions and refills
As a patient requiring prescription treatments, the promise of some discount
programs are either too complicated, temporary, or more hassle than they are
worth
Through Galderma CAREConnect, eligible commerically insured patients may get
remarkable savings, paying as little as $0 on some Galderma and authorized
generic prescriptions products‡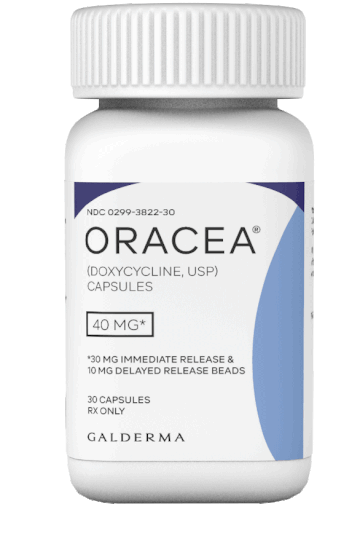 Learn about ORACEA Capsules; Your
dermatologist will see if it is the right
treatment for you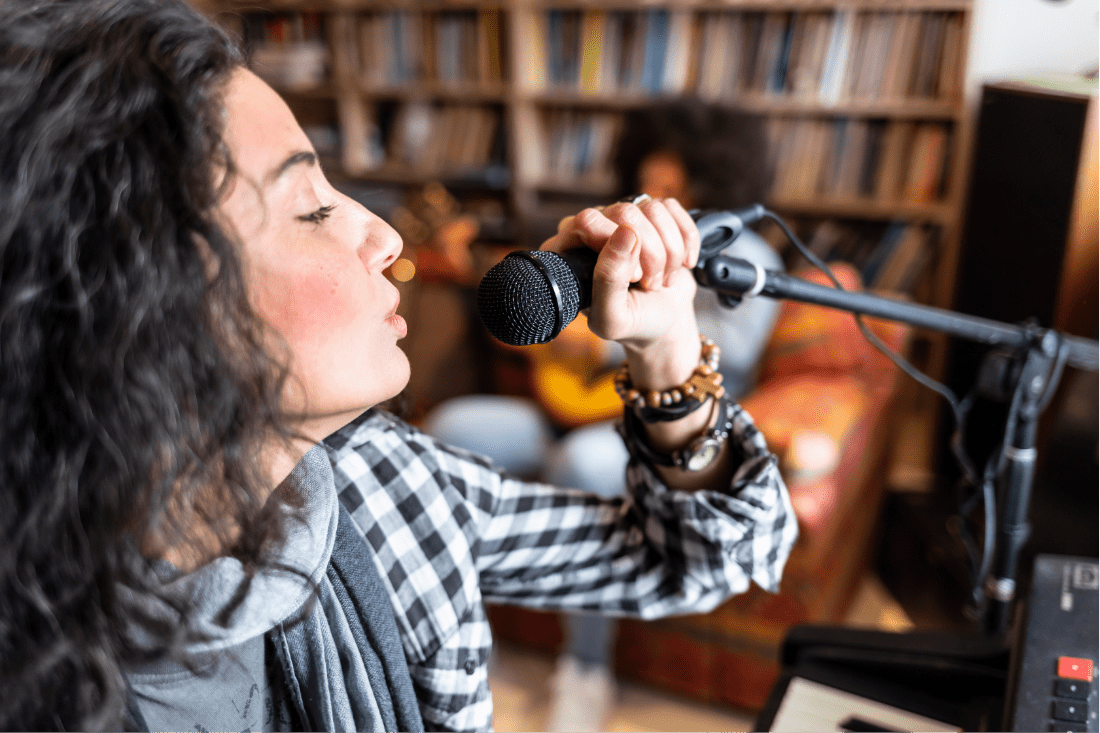 Not an actual patient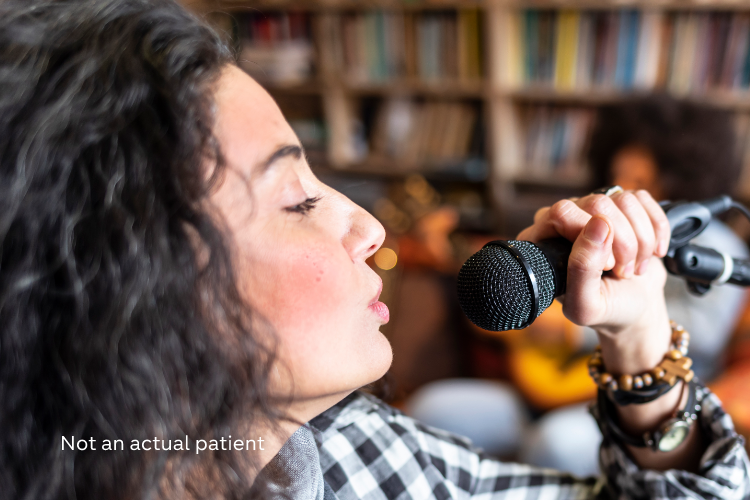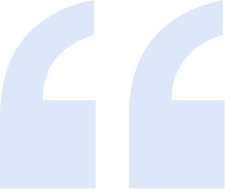 "I've always loved to perform. Being on a treatment that helps control the bumps and blemishes of my rosacea, definitely helps lessen the nerves!"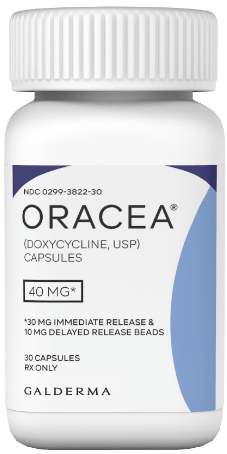 STAY CONNECTED
Sign up and
stay up-to-date
Sign up here to receive updates and useful information to help better understand your rosacea
Important Safety Information
Indication: ORACEA® (doxycycline) 40 mg* capsules are indicated for the treatment of only inflammatory lesions (papules and pustules) of rosacea in adult patients. ORACEA does not lessen the facial redness caused by rosacea. Adverse Events: In controlled clinical studies, the most commonly reported adverse events (>2%) in subjects treated with ORACEA were nasopharyngitis, diarrhea, hypertension and sinusitis. Warnings/Precautions: ORACEA should not be used to treat or prevent infections. ORACEA should not be taken by patients who have a known hypersensitivity to doxycycline or other tetracyclines. ORACEA should not be taken during pregnancy, by nursing mothers, or during tooth development (up to the age of 8 years) and may cause reversible inhibition of bone growth. If Clostridium difficile associated diarrhea (CDAD) occurs, may need to discontinue ORACEA. Although photosensitivity was not observed in clinical trials, ORACEA patients should minimize or avoid exposure to natural or artificial sunlight. The efficacy of ORACEA treatment beyond 16 weeks and safety beyond 9 months have not been established.
You are encouraged to report negative side effects of prescription drugs to the FDA. Visit www.fda.gov/medwatch or call 1-800-FDA-1088.
*30 mg immediate release and 10 mg delayed release beads
†Commercially Unrestricted' refers to a payment by a patient that has commercial coverage (excludes all government programs) through a pharmaceutical benefit plan and a specific product has no restrictions (Primary Authorization, Step Edit, National Drug Code block, High Deductible Health Plan)
†The Galderma® CAREConnectTM Program ("Program") is brought to you by Galderma Laboratories, L.P. ("Galderma"). The Program is only available for commercially unrestricted or commercially restricted/cash paying patients at participating pharmacies. Patients who are enrolled in state or federally government-run or government-sponsored healthcare plan with a pharmacy benefit are not eligible to use the Galderma CAREConnect Patient Savings Card ("Card"). Any claim under the Program must be submitted by participating pharmacies to one of the Administrators of the Program.
REFERENCES
1. Del Rosso JQ, et al. Two randomized phase Ill clinical trials evaluating anti-inflammatory dose doxycycline (40-mg doxycycline, USP capsules) administered once daily for treatment of rosacea. J Am Acad Dermatol. 2007;56(5):791–802. 2. Del Rosso JQ, et al. Comparison of anti-inflammatory dose doxycycline versus doxycycline 100 mg in the treatment of rosacea. J Drugs Dermatol. 2008;7(8):573–576